Welcome to Perry's Beauty
Perry's Beauty is excited to announce our brand new treatment. Lash lifting and tinting. This treatment is already one of our favourites at the salon! It is ideal for special occasions, especially holidays and weddings. It is perfect for everyday wear, most people feel they don't even need mascara after having the lift and tint. The treatment takes 1hour-1hour 15 minutes depending on your lashes. It is very comfortable to have with little/no irritation to the eyes. The lashes are permed into a lifted position over a silicone shield which is placed on the eyelid by your therapist. During this process Perry will do a relaxing hand and scalp massage. Your lashes are then tinted and the silicone shields removed to reveal new lifted lashes that are very black and defined. It can look like you have mascara on. Take a look at our photos below to see how the results. The lift lasts for 4-8 weeks. The treatment is £40. A patch test must be carried out at least 24 hours prior to your treatment. Without a patch test the treatment cannot go ahead. Please contact us for more booking availability or any questions.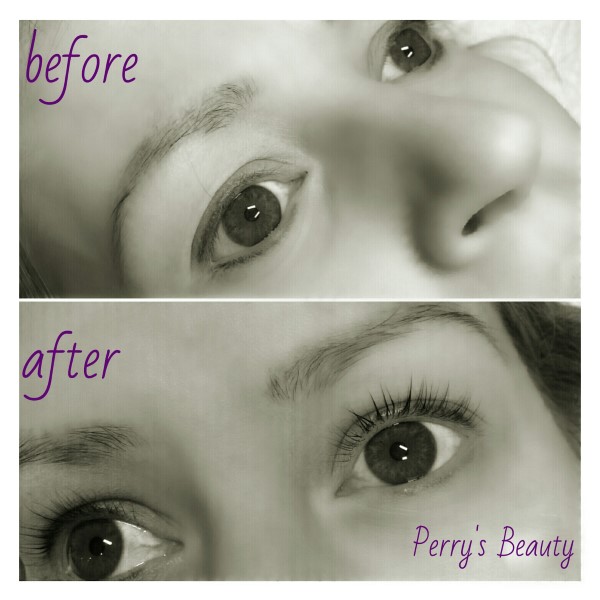 Perry's Beauty
Perry's Beauty is a friendly, local beauty salon. Perry offers a personal yet professional service to each and every customer. She prides herself in her individual approach to beauty treatments and relies on word of mouth and friend referrals for growth of her salon, so she rewards her customers every time they send a new client her way. Perry's Beauty is all about you and your needs as a customer, she hopes everyone leaves feeling like they have received the treatment they wanted when they entered. Perry's recently opened home salon is located in the centre of Caversham Park Village.
Gift vouchers for someone special
A little pampering makes the perfect gift for that special person, treat them to any beauty treatment by purchasing a gift voucher to the value of any treatment listed within this website. You can opt to purchase any listed treatment on their behalf and the delivered voucher will specify your choice of treatment.